PRAHARPHONA
Music from the Old and the New Prague
concerto for harp and orchestra
(2009)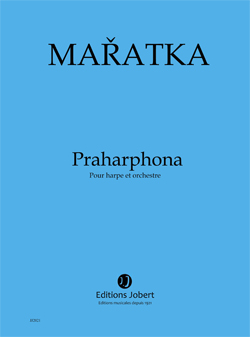 Movements:
- I
- II
- III
- IV
- V
- VI
- VII
-VIII
A selection of movements is possible, but the execution of the work in its entirety is preferable.
This work also exists in a version for sextet: Praharphona Sextet for solo harp, string quartet and percussion.
Duration: 25'
Commissioned by the Kiel Philharmonic Orchestra (Germany) at Jana Boušková's suggestion.
Instrumentation: solo harp, 1 Great fFlute (also playing kazoo), 1 oboe (also playing app. 30 cm slide whistle and kazoo), 1 clarinet in B flat, 1 bassoon (also playing harmonica in C and Kazoo), 1 horn in F (also playing kazoo), percussion (1 musician), strings (minimum 4-4-4-3-2)
Percussions in details: bass drum, tam-tam, tububular bells - the whole range, suspended cymbal, sand block, washboard, rattlesnake, metal chimes, jingle bells, maracas, 2 pebbles the size of a hand, chains, slapstick, wood blocks (4 heights), vibraslap, castanets
Premiere: Jana Boušková (solo harp), Kiel Philharmonic Orchestra, Johannes Willig (conductor), September 2010
Publisher: The Henry Lemoine Editions display more information on this work on
http://www.henry-lemoine.com/fr/catalogue/compositeur/maratka-krystof
For more information, contact:
Henry Lemoine Editions – Paris
Mrs Laurence Fauvet - Rental and purchase of score
orchestre@editions-lemoine.fr / +33 (0) 1 56 68 86 75
Jobert Editions
Henry Lemoine Editions – Paris
Mr. Benoît Walther - Promotion and distribution service
bwalther@editions-lemoine.fr / +33 (0) 1 56 68 86 74
Jobert Editions
Recording:
Listen to the version for string sextet
Extract from the score: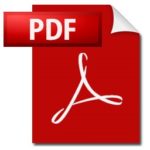 Notes on the work:
Praharphona is inspired by the city of Prague. Framed by eight movements, many sequences reflect various phenomena, situations, images and allusions without any narrative logic, but always closely linked to that place. They are simple dedications.
Movements (in calligrams):
^C

(Moon over the St. Vitus Cathedral)

+-)()cc_IL/)-vH_-=¨*L »(v,

(

alleys,

passages, nooks)


O.=72

(

rhythm of things)


knihy

(

books, language, knowledge)

18h15C#   

(evening bell

)


lLLaAbiiyRrinnnTtT

(

exils)


^ = v

(

Jewish city)


!!?    

(pettiness

)


I

I

II

II

I

I

II

II

I   

(

consumption, market, money)

most

(

bridge,

from one bank to the other

)


1348

(

the Charles University

)


TO RISK OFFICE

   (

not to sell off oneself

)


2+2=5

(

demagogy, totalitarianism, manipulation

)

...noc, sníh...

(

cold of the midnight snow

)

O   

(

roots, family

)


'o-o'

(

astronomers

)


d d d d e c c e    

(

Hussites, interpretation of History

)


meloG

(

alchemy, legends

)


Pàd¨:

(

fall,

defenestrations

)


^^^^^^^^^

(

river, floods

)

pru˚cˇelí    

(

façades, architecture

)


p,lA,mM,eny

(

flames

)

fff-_''ssss§§t...,    

(

wind in the top of the trees

)


NE----p-o  muk       

(

recatholicisation

)


srpen    

(

august, cool of the evening

)


K.  

(

Kafka

)


xx     

(

unknown enlightened

)


€voluce     

(

affiliation

)


U kocoura

(

At the Cat's sign, inns, caffs

)


/ / / / / / / / / / / / /     

(

13 beers

)