KOUZNÉTSOV
melodrama for one actor (and one) pianist
based on a text by Daniil Kharms
(2005)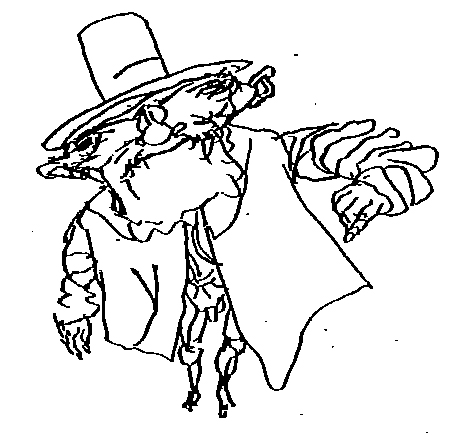 Languages: French, Czech, English or German
Duration: 6'
Cast:
- 1 single performer (actor and pianist) performing both roles
or
- 2 performers, an actor and a pianist
Premiere: Vincent Figuri (actor) and Kryštof Mařatka (pianist), June 2005, Studio 106 of Radio France
Unpublished score.
Recording:
Kryštof Mařatka, actor-pianist
Extract of the score:

Notes on the work:
With the liquidation of Daniil Kharms (1905 St. Petersburg - 1942 Leningrad) at the beginning of Wolrd War Two, together with almost all of his friends, a whole literary generation was decimated: a generation that had not had the time to publish before being silenced by the triumphant Stalinism.
Successor of the avant-garde of the 1910's, co-founder of the last "left-wing" literary organization in Soviet Russia, the Union of Real Art (OBERIU), later designated as "class enemy" in the 1930's, Kharms is one of the many writers whose works have remained in a drawer for many decades. Poet at first, he gradually converted to prose. Master of the short form, Kharms made himself the frightened observer of the monstrous reality surrounding him, in miniatures often funny, always tragic. He himself suffered from this reality dominated by the stupidity and violence of the "human flock" and as echoed by his diary, a unique document in its own kind.
The melodrama KUZNETSOV gives a fairly representative insight inside his writing, imprinted with cruelty, grotesque, humour and tragedy.